WELLSTAR PARTNERS WITH CARELINK OF NORTHWEST GEORGIA TO IMPROVE ACCESS TO CARE AND RESOURCES IN PAULDING COUNTY
DALLAS, Ga. (September 21, 2017) – WellStar Health System has made a major investment in helping provide accessible and affordable healthcare and services to eligible Paulding County residents by partnering with CareLink of Northwest Georgia, Inc., the county's first community health and resource center for the underserved and uninsured.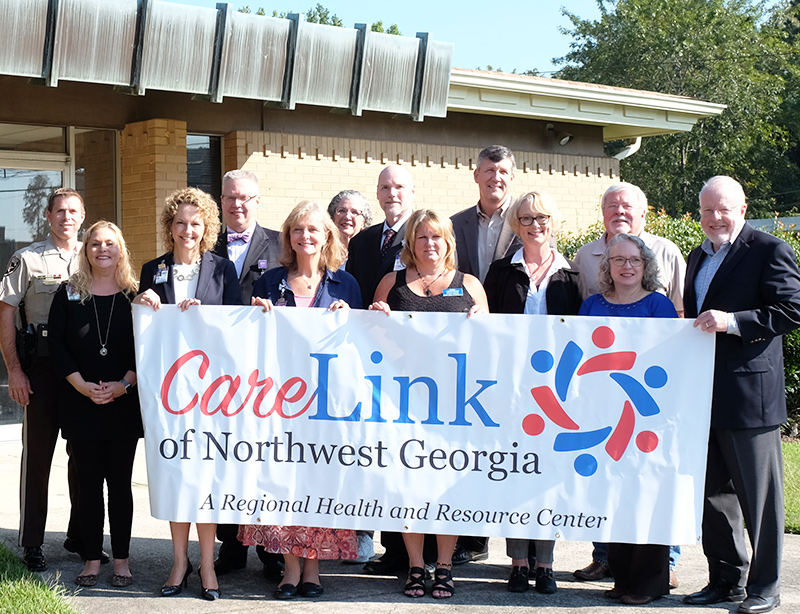 With the provision of a 3,200-square-foot medical office building in Dallas and $50,000 in matching funds to foster fundraising efforts, WellStar is helping to remove barriers to healthcare by improving access for uninsured and underserved Paulding County residents.
With WellStar's partnership, CareLink will deliver healthcare and support services to those in need.
Services include:
Primary care
Behavioral health
Community health services
Care coordination
Community wellness
Educational programs
"At CareLink, we have a very clear mission—to deliver healthcare and resources to those in need," said Guy Scull, president of CareLink, a 501(c)3 organization. "Paulding County stakeholders and residents have tirelessly worked to bring this health and resource center to their community. With WellStar's generosity, we are poised to make a significant impact in Paulding County as we help to improve healthcare access and address social determinants of health through our expansive network of community resources and partners."
As a not-for-profit health system, WellStar is committed to collaborating with organizations to build healthier communities by addressing access to care barriers and promoting healthy lifestyles through education and prevention. By supporting a Paulding County-based safety net clinic such as CareLink, WellStar can help increase the delivery of preventive, primary care while reducing the number of patients who rely on the WellStar Paulding Hospital Emergency Department for non-emergent needs.
"At WellStar, we partner with organizations like CareLink that align with our mission to create and deliver high quality hospital, physician and other healthcare related services that improve the health and well-being of the communities we serve," said Kim Menefee, senior vice president of Strategic Community Development. "By supporting CareLink, WellStar expands its ability to care for and improve the overall health of Paulding County's most vulnerable community members."
The scope of WellStar's healthcare system and its commitment to equity of care make it a vital integrator in its communities for improving overall population health by addressing the most pressing health needs. As a community benefit partner, CareLink will help WellStar implement its community benefit strategy to reduce health disparities and healthcare costs, enhance community capacity and optimize health outcomes through collaborative partnerships.
To find out more about how WellStar is helping to address priority health needs in the communities it serves, visit www.wellstar.org/chna.
About WellStar Health System
WellStar Health System, the largest health system in Georgia, is known nationally for its innovative care models, focused on improving quality and access to healthcare. WellStar consists of WellStar Medical Group, 250 medical office locations, outpatient centers, health parks, a pediatric center, nursing centers, hospice, homecare, as well as 11 hospitals: WellStar Atlanta Medical Center, WellStar Atlanta Medical Center South, WellStar Kennestone Regional Medical Center (anchored by WellStar Kennestone Hospital), WellStar West Georgia Medical Center, and WellStar Cobb, Douglas, North Fulton, Paulding, Spalding Regional, Sylvan Grove and Windy Hill hospitals. As a not-for-profit, WellStar continues to reinvest in the health of the communities it serves with new technologies and treatments. For more information, visit wellstar.org.