WellStar Paulding Hospital awarded for efficiency in Emergency Department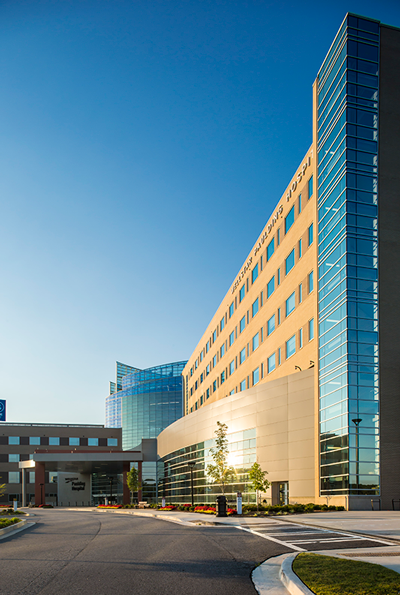 HIRAM, Ga. (December 5, 2017) – Patients are now admitted up to 46 percent faster from WellStar Paulding Hospital's Emergency Department (ED). The hospital collaborated with Vizient MidSouth, an organization which helps hospitals improve healthcare outcomes, to make the ED more efficient. As a result, Vizient awarded the hospital one of its Top Performer awards for decreasing patient admission time.
"There were multiple processes we could have chosen to work on with Vizient," said Jan Faulkner, MSN, RN, director of nursing and outpatient services for Paulding Hospital. "Since 95 percent of our admitted patients come through our ED, we chose to focus on decreasing the number of time patients wait before transferring to an inpatient room. Improvement in this area will increase our patients' safety comfort and overall experience."
Working together with the Vizient ED Throughput Performance Improvement Collaborative, members like Paulding Hospital benefit from collaboration with regional and national partners. Face-to-face meetings, webinars, and conference calls were used to relay information from leading practice experts.
"Our team members took initiative in creating and maintaining our new process," said Bobbi Jazdzewski, MBA, MSN, RN, manager of Emergency Services for Paulding Hospital. "We are so appreciative of their commitment to quality and safety. They led this change to make a positive impact on our patients' experience."
In addition to this recognition from Vizient, Paulding Hospital recently received one of only 14 As in Georgia from Leapfrog Hospital Safety Grade. This is the hospital's third consecutive A for safety.

About Vizient MidSouth
Vizient MidSouth is a membership alliance for not-for-profit healthcare providers that exists to ensure its members deliver cost-effective care by connecting them with the knowledge, solutions, and expertise that accelerate performance.
About WellStar Health System
WellStar Health System, the largest health system in Georgia, is known nationally for its innovative care models, focused on improving quality and access to healthcare. WellStar consists of WellStar Medical Group, 250 medical office locations, outpatient centers, health parks, a pediatric center, nursing centers, hospice, homecare, as well as 11 hospitals: WellStar Atlanta Medical Center, WellStar Atlanta Medical Center South, WellStar Kennestone Regional Medical Center (anchored by WellStar Kennestone Hospital), WellStar West Georgia Medical Center, and WellStar Cobb, Douglas, North Fulton, Paulding, Spalding Regional, Sylvan Grove and Windy Hill hospitals. As a not-for-profit, WellStar continues to reinvest in the health of the communities it serves with new technologies and treatments. For more information, visit wellstar.org.