WellStar Paulding Hospital Names New President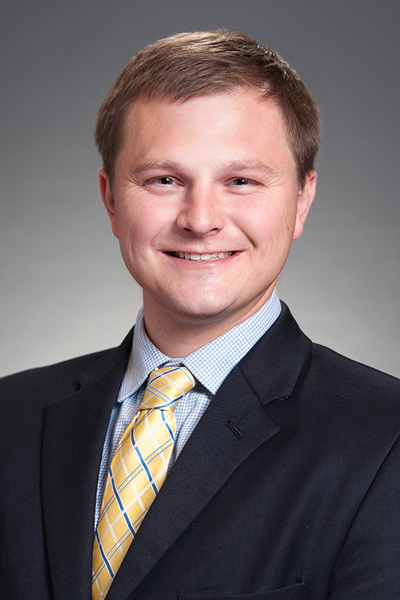 HIRAM, Ga. (January 15, 2018) – WellStar Health System has named John Kueven, FACHE, as senior vice president and president of WellStar Paulding Hospital. As president of the hospital, Kueven will oversee day-to-day operations of the 112-bed facility and 182-bed skilled nursing center, working closely with the WellStar Paulding leadership team to ensure patients receive high-quality care, close to home. Kueven will assume the role on March 5.
WellStar Paulding Hospital opened its new campus in 2014. Since then, it has doubled in size and increased the healthcare offerings to its community.
"John Kueven is a great leader for WellStar Paulding Hospital and the Paulding County community," said Carrie Owen Plietz, executive vice president & chief operating officer, hospital division of WellStar Health System. "Over his career, he has shown a track record of improved patient safety and quality measures. He will continue to build on the legacy of trust and care we have established in Paulding County since a hospital was first built in 1958."
In addition to being a registered nurse, Kueven brings more than 10 years of healthcare administration experience to WellStar. He currently serves as the Chief Operating Officer (COO) for Memorial Herman Katy, a 208-bed hospital in Katy, Texas. In addition to numerous awards for patient safety, the hospital is in the top 10 percent of hospitals nationally, according to hospital rating services Healthgrades and The Leapfrog Group.
Additionally, Kueven has worked in a variety of administrative roles at Boston Children's Hospital and North Mississippi Medical Center in Tupelo, Miss.
"I could not be more excited to join WellStar Paulding Hospital and WellStar Health System," said Kueven. "Built with the goal of becoming the safest hospital in the world, Paulding Hospital is a beacon for the community. I, along with our team, will work to exceed the expectations of our patients and the community."
Kueven received his bachelor's degree in business administration from Millsaps College and master's degrees in both business administration and health administration from the University of Alabama at Birmingham. Additionally, he obtained his associate of nursing degree from Itawamba Community College in Tupelo, Miss.
About WellStar Health System
WellStar Health System, the largest health system in Georgia, is known nationally for its innovative care models, focused on improving quality and access to healthcare. WellStar consists of WellStar Medical Group, 250 medical office locations, outpatient centers, health parks, a pediatric center, nursing centers, hospice, homecare, as well as 11 hospitals: WellStar Atlanta Medical Center, WellStar Atlanta Medical Center South, WellStar Kennestone Regional Medical Center (anchored by WellStar Kennestone Hospital), WellStar West Georgia Medical Center, and WellStar Cobb, Douglas, North Fulton, Paulding, Spalding Regional, Sylvan Grove and Windy Hill hospitals. As a not-for-profit, WellStar continues to reinvest in the health of the communities it serves with new technologies and treatments. For more information, visit wellstar.org.